News and comment
Subscribe to posts
A small and convenient way of boosting the sound quality from your phone or tablet without wires. Great for podcasts and music, and very well made. See it here on Amazon. Cost is under £30.
If you are looking for a last minute Christmas present, we supply vouchers for any type of
computer lesson
, general help or
tuition on the ipad
.
Recipients may use these vouchers at any time during the following 12 months. Furthermore, any voucher will be fully refunded if the holder is unable or unwilling to make use of it.
Vouchers can be delivered to you with a few hours by email.
This facility is applicable to users in the
South Bucks area
only. 
Contact us
for more details.
The new Windows 10 will feature Edge, Microsoft's first brand new web browser in almost 20 years. Edge was built from the ground up, using a completely different engine from that of the older Internet Explorer.

Edge is designed to be faster, easier to use and more convenient than its predecessor, according to Microsoft. This isn't the end of I.E., however, which will continue to be supported.
Read this article to learn of the key features:
http://blogs.which.co.uk/…/windows-10-exploring-the-edge-b…/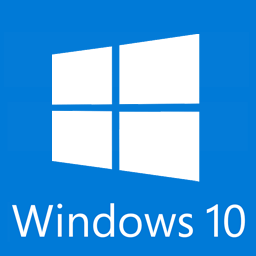 Windows 10 has arrived, and it is receiving some very good reviews. With free upgrades available for many users, here we reveal
what's new in Windows 10
.
We also offer you personal help and tuition in using this greatly improved operating systems.
See 
Windows 10 Tuition
Some users of Facebook are rather baffled that they don't always see all the postings that friends choose to share. Some snippets and comments are simply not passed through to your newsfeed. Not everyone realises that Facebook makes a judgement on what you should see, but it keeps secret the methods it uses. However, with a little knowledge of how some of the controls and adjustments work, you can make huge improvements to the value of the material you see.
Watch this video demonstration from Robert Scoble, and learn how it's done
 From April 2014, Microsoft are discontinuing support and updates for Windows XP.  So, should you continue to use it?

There are differing views on this, but our opinion is that there's not too much to worry about.  The basis for this is:
It is probable that you are using antivirus protection that is being kept up to date.

You use a router or hub that inherently blocks all unsolicited incoming messages / attacks.
These days the most commmon threats are from websites that entice you to click on tempting offers or that warn you of fake problems, so that risk applies regardless of which operating system you use.
Windows XP is fairly robust, having enjoyed many corrections and updates over its 13 year history.
If there were to be a major vulnerability discovered, many people believe that Microsoft would be under a lot of pressure to release a fix, especially  as they are supporting it for paying customers anyway.
iOS 9 is now firmly eastablished. It introduces several new features and apps for your iPad and iPhone:
1. iPad Split-Screen Support
2. Keyboard Improvements
3. The News App
4. Spotlight and Siri – faster and more accurate searching
5. Aesthetic Improvements – e.g. the Recent Apps screen, which uses a cascading design that makes it a lot easier to flip through your active apps.

For help or tuition in understanding the changes, please
get in touch
with us.  Beginners can also review our
iPad lessons
page.
New central service for Reporting Fraud and Internet Crime
From April this year (2013) you should report fraud and financial scams to the new Action Fraud reporting centre. This is a single point of contact for the collection of information on internet related fraud and scams, and it means that local police will no longer deal with such matters.
Action Fraud is the UK's national fraud and internet crime reporting centre
They provide a central point of contact for information about fraud and financially motivated internet crime. If you've been scammed, ripped off or conned, there is something you can do about it. You can report a fraud to them on their internet page
Report fraud
and receive a police crime reference number.
Alternatively, you can phone
0300 123 2040
Note that Action Fraud is not an emergency service - if you are in immediate danger you should dial 999.
Have you ever been out and about with a laptop or tablet and found that either there is no wifi available, or the only signals to be found are security protected?
A neat solution is a portable wifi gadget that magically connects via the 3G mobile phone network.
Since the connection to your own computer is via wireless, no cables are required and no other complications arise when using an iPad or Nexus tablet.
The device in question is called a MiFi and is marketed by Three.
I recommend the Pay-as-you-go option, and you can buy relatively cheap top-up SIMs from Amazon or eBay. (Topup cost is around £14 for 3 months validity).
Look for Mifi model E5331 (white) or E585 in PC World, Amazon etc (manufacturer is Huawei).
There is a BONUS because the MiFi will also allow its wifi signal to connect to 4 additional devices at the same time, so your laptop, ipod etc can also benefit from instant internet wherever you are.
the older E585